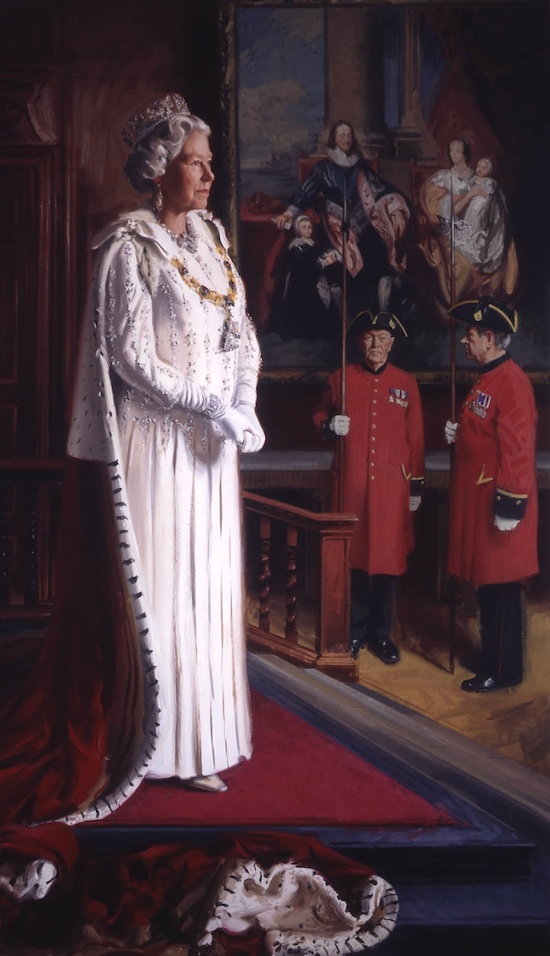 'To encourage the appreciation, study and practice of the art of portraiture'
We further our aims by
Showcasing contemporary portraiture by offering both an annual exhibition and a permanent collection.
Encouraging and supporting emerging talent by awarding valuable prizes.
Giving insight into and encouraging the study of portraiture with talks, debates, lectures and demonstrations.
Facilitating the commissioning of portraits by providing a service to help anyone who would like to commission a portrait throughout the year from their offices in central London.
Our Members are elected on the merit of their work.
Within its present membership, the Royal Society of Portrait Painters contains a broad collection of stylistic and intellectual approaches that continue to make a significant contribution to the ongoing tradition of portraiture in Britain today.The Society vigorously looks to uphold the values and practices of its long and distinguished history, but at the same time, it seeks to explore and develop new artistic models and perspectives in this endlessly fascinating and relevant discipline.
The Society of Portrait Painters was founded in 1891.  Twenty years later it became the 'Royal Society of Portrait Painters', with its early membership including John Everett Millais, George Frederick Watts and James McNeil Whistler.  The Society is a registered charity with Her Majesty The Queen as its Patron.  Its stated aim is to improve the education and appreciation of the fine arts and, in particular, to promote excellence in the art of portraiture.
More about British portraiture
PATRONS, OFFICERS & FRIENDS
PATRON
H.M. The Queen

PRESIDENT
Richard Foster

VICE PRESIDENT
Simon Davis

HONORARY TREASURER
Andrew James

HONORARY SECRETARY
Anthony Connolly

HONORARY ARCHIVIST
Toby Wiggins
ADVISORY BOARD
Anne Beckwith-Smith LVO
Dame Elizabeth Esteve-Coll DBE
Damon de Laszlo
The Hon. Sandra de Laszlo
Lord Fellowes
Anupam Ganguli
Sir Christopher Ondaatje OC CBE
Mark Stephens CBE
Daphne J Todd OBE PPRP NEAC HON HON SWA
Philip Mould

COUNCIL
Sam Dalby
Anastasia Pollard
Mark Roscoe
Jason Walker
Toby Wiggins
Antony Williams

HANGING COMMITTEE
Anthony Connolly
Mark Roscoe
Paul Brason
Sam Dalby
Keith Breeden
Simon Davis
MALL GALLERIES
COMMISSIONS CONSULTANTS
Annabel Elton
Anna Bromwich

EXHIBITIONS OFFICER
Alistair Redgrift

GALLERY MANAGER
John Deston

PR OFFICER
Liberty Rowley