2019 Annual Exhibition is now closed
Unlike other portrait exhibitions, this exhibition is rigorously selected by professional portrait painters who themselves have been elected by their peers to their Society. It forms a showcase of recent portraiture with over 200 portraits by over 100 artists.  This extraordinary cohort of work also provides a one-stop shop for those who may wish to commission a portrait.
This year there was a special display of works by students from five Scottish art schools. Each art-school was invited to nominate one student for inclusion in this year's Annual Exhibition.
We also included a historic painting  'Lillie Langtry. The Dean's Daughter' by the early member of the Royal Society of Portrait Painters, G F  Watts, to celebrate next year's exhibition 'The Show Goes On' at the Watts Gallery.
We are now building for our 2020 show.
If you are an artist and would like to find out more about showing your portrait with us see our artists' opportunities
Image: Michael Taylor 'The photographer with Seated Girl'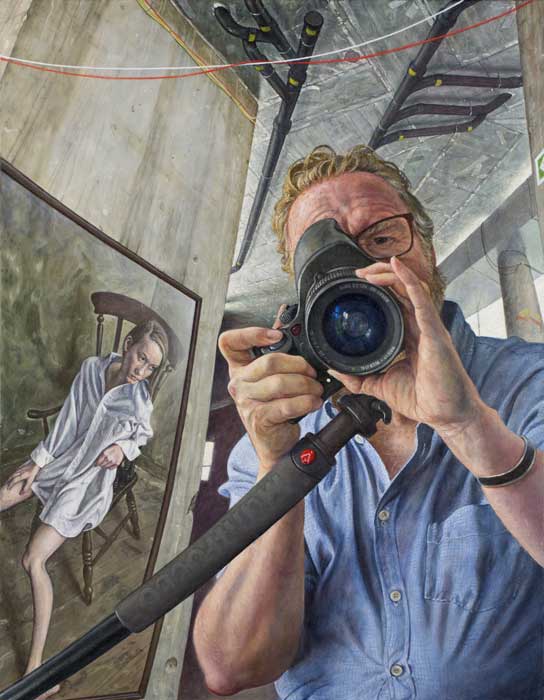 Private View:
(By invitation only)
Open
9 May 2019
10am-5pm
Open until 7pm on Tuesday 14 and 21 May
Admission
£4, £3 with National Art Pass,
See our events tab for all the events during this exhibition
Free to Friends of Mall Galleries and under 18s
LOCATION
Mall Galleries
The Mall, by Trafalgar Square, London