2010s
Benjamin Sullivan RP NEAC
Collection of the artist
Her Majesty The Queen
60 x 46 cm (24 x 18 ins)
Oil on canvas
Benjamin Sullivan was born in Grimsby in 1977. He studied painting and drawing at Edinburgh College of Art, graduating in 2000.
His work has been widely exhibited, including at the Royal Academy and National Portrait Gallery. Among other distinctions, he has received a Carroll Foundation Award, the Kinross Scholarship, and a grant from the Elizabeth Greenshields Foundation. In 2007 he won the Lynn Painter-Stainers Prize.
He was elected a member of the New English Art Club and the Royal Society of Portrait Painters in 2001 and 2003 respectively, becoming the youngest person to be elected to those institutions. In 2009, he was made a Freeman of the Worshipful Company of Painter-Stainers.
Ben won the BP Portrait Award 2017.
Ben Sullivan on painting H.M The Queen:
'The portrait was started at the end of February, 2018, as an ancillary work to a larger painting made for the RAF Club. It remained unfinished until the first lockdown of 2020 provided an opportunity to finish the work free from interruption. Set in the white drawing room at Windsor Castle, the work seeks to capture The Queen relaxed and comfortable, in an environment she knows well. The background is gently simplified so as not to detract from the portrait itself.'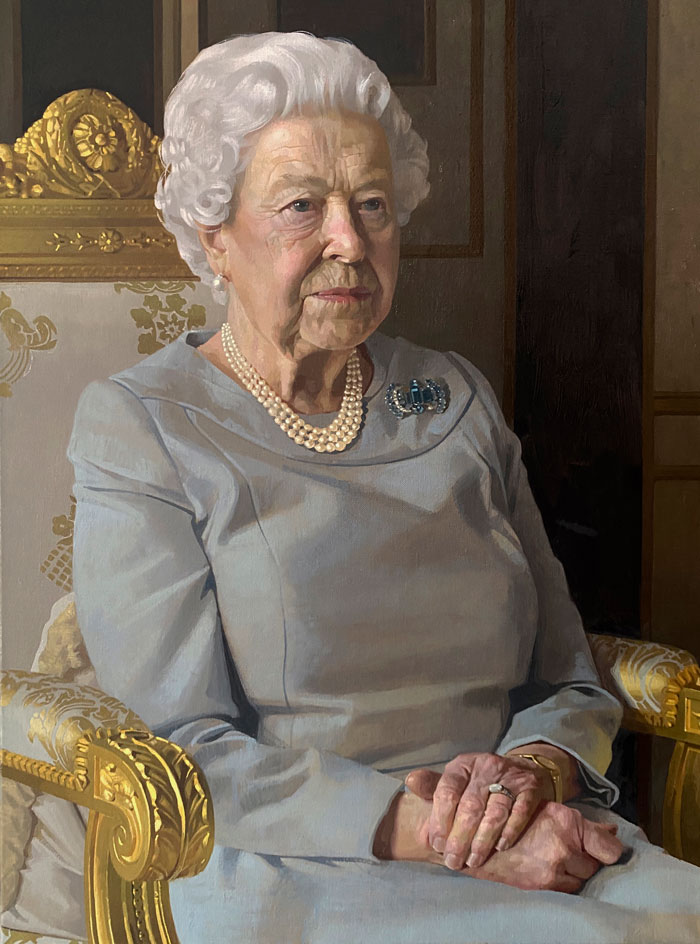 The Royal Society of Portrait Painters annual exhibition in honour of The Queen's Platinum Jubilee 2022.
Discover the other work