Congratulations to the Prize-winners of the Royal Society of Portrait Painters' Annual Exhibition 2022!
The William Lock Portrait Prize
Tania Rivilis, Kupka's Dog
£20,000 for the most timeless portrait with a real feeling for paint and its aesthetic potential.
The Ondaatje Prize for Portraiture
Lantian, Man and a Window
£10,000 plus the Society's Gold Medal awarded for the most distinguished portrait in the Society's annual exhibition.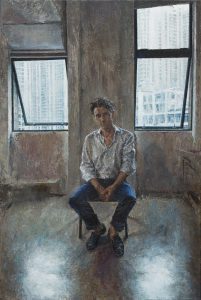 The RP Award
Nneka Uzoigwe, Narcissus (Self Portrait)
£2,000 will be awarded to the artist whose work best represents the year's chosen theme – which for 2022 is 'Self-Portrait'.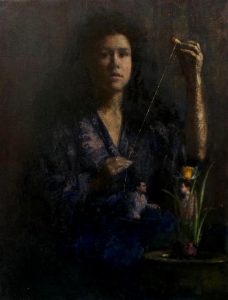 The RP Prize for the Best Small Portrait
Simon Davis RP, Taslima
A prize of £2,000 for the best small portrait in the exhibition, measuring not more than 38 x 30.5 cm (15 x 12 inches) unframed.
The de Laszlo Foundation Award
Laura Hope, Micheal
£3,000 plus a Silver Medal for the most outstanding portrait by an artist aged 35 years or under.
The Prince of Wales's Award for Portrait Drawing
Thomas Arthurton, Portrait Study
£2,000 and framed certificate for a portrait in any recognised drawing medium.
The Smallwood Architects Prize for Contextual Portraiture
Catherine Creaney, Care
£1,000 for a portrait in which architectural or interior features play an important part.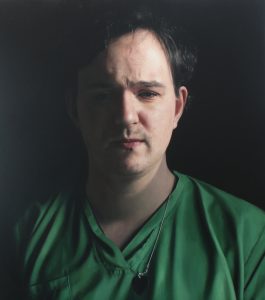 The Burke's Peerage Foundation Award for Classically Inspired Portraiture
Frances Bell RP AROI, Gillian
The Burke's Peerage Foundation Award, established by its founders William Bortrick and Mark Ayre in 2015, is presented for Classically Inspired Portraiture in the RP Annual Exhibition. It is presented each year with a certificate and a prize of £2,000